Uniting over 1000 Icelandic travel operators in a single community, Guide to Iceland remains the world's largest collaboration for Icelandic travel services.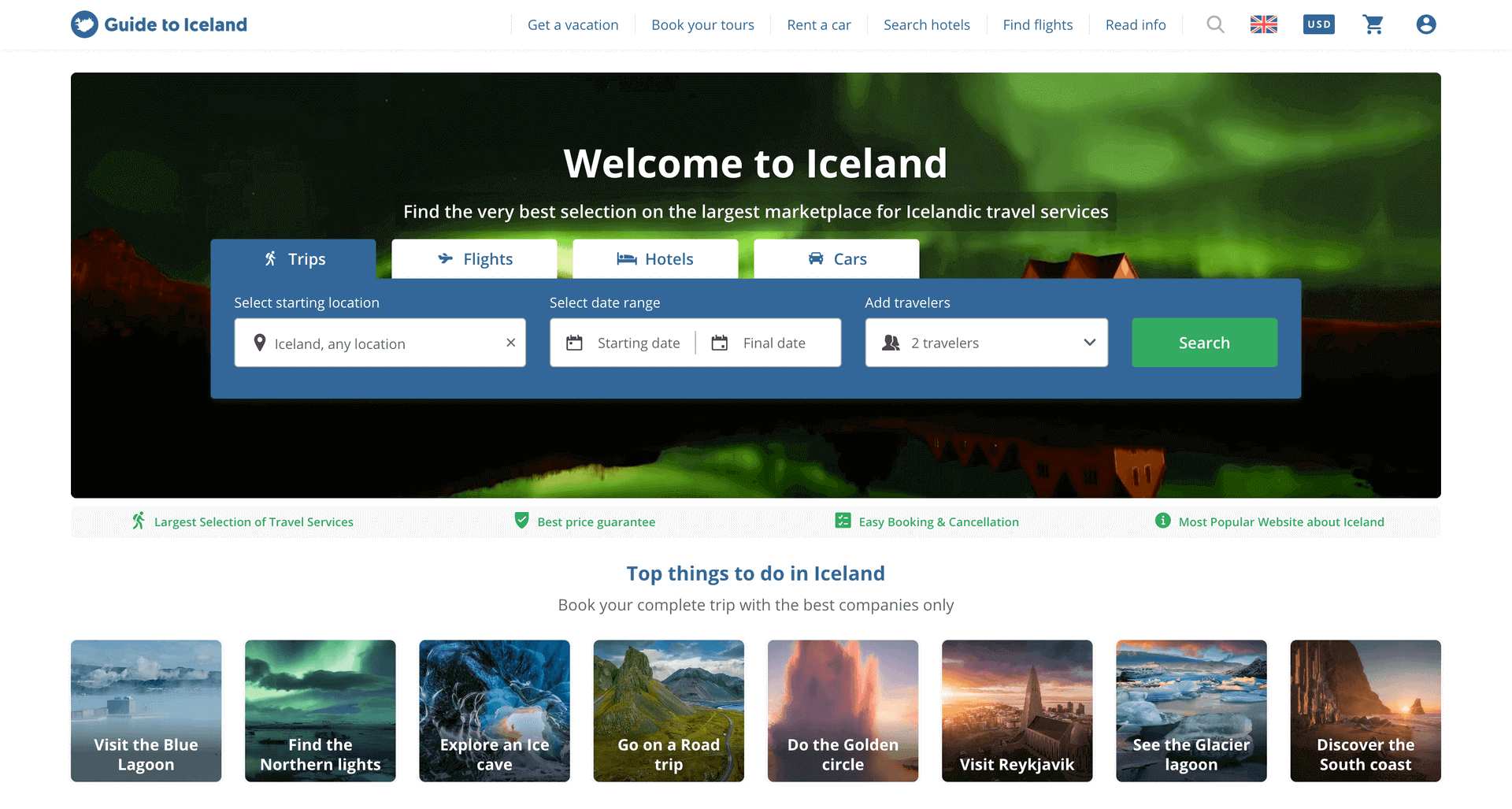 Project goals
Speed up existing new site builded on React

Keep old site on PHP working and migrate to React page by page

Setup Layer0 network for splitting traffic between enhanced and optimised new site, React site and old PHP site.
Multi-domain support
Get all pages green on PageSpeed Insights
My Participation
Senior Architect & Team Lead
Develop network architecture
Client communication
Manage site and network env releases
Achievments
We got all green metrics goals year after my leaving the company.
During my work we achieved 85% of pages green.